Three trends at Natural Products Expo East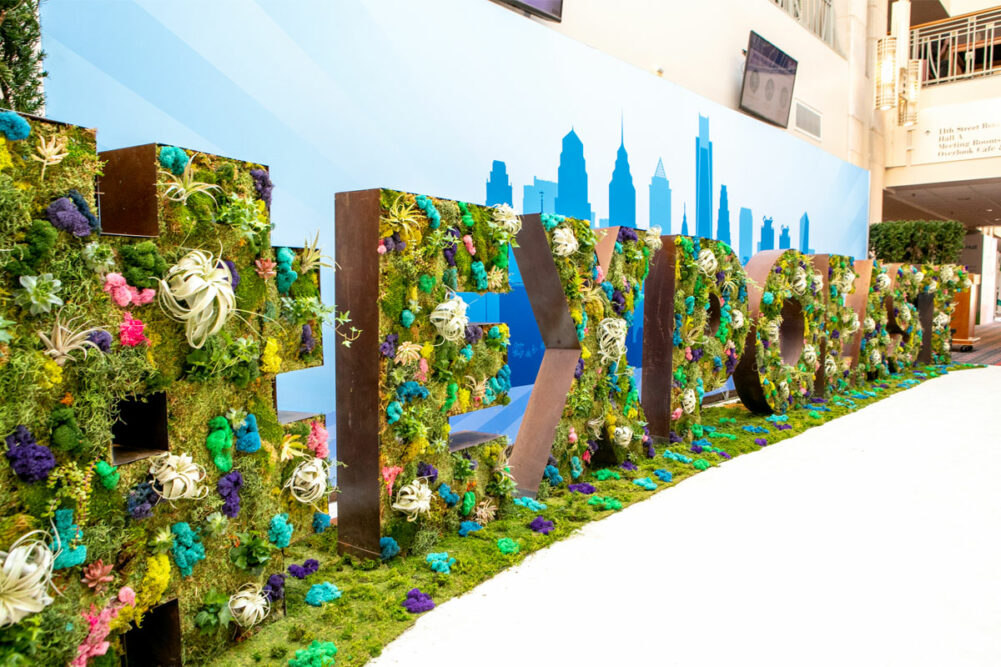 PHILADELPHIA — Globally inspired sips and dips, sophisticated baby food and alcohol-free spirits were among prominent trends at Natural Products Expo East.
Hundreds of exhibitors highlighted a range of innovation Sept. 20-23 at the Pennsylvania Convention Center in Philadelphia for the final edition of the event following a nearly four-decade run.
The consumer packaged goods industry is experiencing a "cultural shift," said Jessica Rubino, vice president, content at Informa Markets' New Hope Network, noting "today's consumers realize they can be stewards of health, joy and justice by supporting conscious brands."
A whole new world
Heritage-inspired offerings are taking root across numerous product categories as entrepreneurs reimagine cultural traditions for retail shelves. Condiments seen at the show range from Filipino banana ketchup to Lebanese toum. Chutni Punch is a line of jarred South Indian seasoning powders that may be sprinkled, tossed or mixed into a variety of dishes. Flavors include spicy peanut, super sesame and savory chana. Aaji's Tomato Lonsa topping is based on a grandmother's recipe and taps into Coastal Indian flavors of turmeric, fenugreek, mustard seeds, cayenne, curry leaves and jaggery.
Tahini, the Middle Eastern paste based on sesame seeds, is trending in sweet and savory applications spotted at Expo East. Soom Foods showcased its snackable tahini bites, formulated with dates, oats, vanilla and sea salt, plus additions such as dried tart cherries and cacao powder. Fun Sesames featured its tahini blends that are packaged in tubs and may be used as a spread, dip or drizzle. Flavors include fresh herb, earthy turmeric, smoky chili and lemon flavors. Sweet Tahini unveiled a new line of non-dairy frozen desserts made with oat milk and ground sesame, alongside its collection of tahini chocolate fudge.
Several brands are shaking up the beverage set with Asian inspiration. Sanzo's sparkling water lineup includes flavors such as lychee, calamansi, yuzu, mango and pomelo. Halmi offers a "bubbly new take on traditional Korean flavors," with canned soft drinks containing cinnamon, ginger, jujube and persimmon. A nod to Indian refreshment Nimbu Pani, Bollygood's line of sparkling lemonades and limeades feature combinations such as pomegranate and cardamom, mango and turmeric, ginger and mint, and basil and cumin.
Tastes for tots
A handful of brands demonstrated new options for babies, toddlers and children. Globowl is a line of organic purees developed in partnership with chefs and celebrating international cuisines, including a Mediterranean chickpea bowl, a Latin American bean bowl, an Indian tikka masala and a pad Thai. The products incorporate ingredients such as peanut butter, egg, soy, coconut, sesame, dairy and fish to assist with preventing food allergies. They are packaged in glass jars and designed to be spoon-fed, said founder Erica Bethe Levin, who noted the category's popular pouch format may interfere with oral motor development.
"As an entrepreneur, foodie and, most importantly, a mom, I quickly recognized a void in the marketplace for exciting global cuisine for kids that highlighted everything my pediatrician said they should have: texture, flavor, spice and a way to introduce allergens into their diets early in a safe, fun and adventurous way," she said. "Equally important to me is introducing babies and children to culture from around the world, fostering open-mindedness and a curiosity for the planet and all of its people."
Additional elevated baby food offerings were shown by brands including Kekoa Foods, Serenity Kids and lil'gourmets, all featuring organic vegetables and no added sugar. Infant nutrition brand Else produces a plant-based baby and toddler formula with almonds, buckwheat and tapioca.
Children's snacks also were plentiful at the event. Must Love unveiled its new frosted animal cookies and graham crackers sweetened with dates. Happy Grub showed its child-friendly, squeezable instant pancake mix. Happy Wolf debuted its line of school-safe, refrigerated snack bars made with fruit, seeds, oats and honey.
"Feeding your family is exhausting," said Jana Goodbaum, founder of Happy Wolf. "If you want to prioritize both convenience and clean ingredients, you usually end up having to compromise. We created Happy Wolf because we believe that every kid deserves the best, and every parent deserves to have accessible options that they feel good about."
High on dry
A dedicated section of the show floor cast a spotlight on the growing non-alcoholic adult beverage segment. Alcohol-free elixirs and zero-proof canned cocktails feature complex flavor profiles and, in some cases, herbs and botanicals to provide a boozeless buzz.
Recess featured its line of "zero-proof craft mocktails" made with ingredients such as guayusa and lemon balm and flavors including grapefruit paloma, ginger lime mule, watermelon mojito and lime margarita.
Mocktail Club offers lightly sparkling beverages featuring herbal tea, spices and apple cider vinegar for a touch of tartness. Varieties include Havana twist, Capri sour, Bombay fire and Manhattan berry.
Seraphim Social Beverage is a brewed blend of organic wild berries, herbs and botanicals, enhanced with hints of pepper, spice, vanilla, oak and mushroom.
"Seraphim Social Beverage reflects my passion for crafting flavorful, ethical, and elevated non-alcoholic blends for consumers to enjoy without compromise," said Stephanie Bricken, founder. "Our innovative drinks are crafted to offer a sensorial experience akin to sipping a glass of fine red wine without any unwanted side effects. We are dedicated to the mindful drinking market and health-conscious consumers, which is a fast-growing niche in the marketplace."
Additional trends
Alternatives to coffee are gaining steam. The holly plants guayusa, yerba mate and yaupon contain caffeine and compounds such as theobromine, which has been linked to memory and mood balancing. Exhibitors at the show included Yaupon Brothers American Tea Co. and Catspring Yaupon, each offering ready-to-brew varieties. Good+Ready Provisions sampled its line of cold brew concentrates based on yaupon. Yerba mate was featured by brands including Machu Picchu Energy and Guayaki. Also at Expo East were ready-to-drink takes on barley tea and mauby tea, the latter derived from a Caribbean tree bark.
Low- and no-sugar candies spanned chocolate and gummies by brands including Chocxo, TidBits, Blobs, Oomph Sweets and Simply.
Sustainable, sea-based foods encompassed prepared shrimp dishes, salmon burgers, spicy gochujang seaweed salad, crunchy kelp chips and more. Geem Seaweed Snack is "a Western spin on a Korean favorite," featuring thick strips of caramelized and baked organic seaweed available in salty, spicy and sweet flavors. A new range of ready-to-drink beverages made with sea moss promises to support energy, mood and libido.
Regenerative organic certifications and claims are cropping up more and more across the grocery store, signaling soil benefits to shoppers.
The "snackification" of meals was seen in such examples as Undressed, a brand of  savory, salad-inspired snack bars featuring grains, greens, almonds, vegetables and fruits; and S'noods, crunchy, gluten-free noodle snacks featuring global cuisines.
End of an Expo East era
Informa Markets' New Hope Network, which produces the Natural Products Expos, said it is evolving its trade show offerings to better serve retail buyers, brands and partners. The company is introducing the Newtopia Now event next August in Savannah, Ga., as a replacement to Natural Products Expo East, which took place in cities including Washington, Boston, Baltimore and Philadelphia as a smaller counterpart to the springtime West Coast show. Natural Products Expo West will continue to be held in Anaheim, Calif., each year.
"We are enormously proud of the legacy of Expo East and are grateful that it has served as a valuable destination for the organic and natural products industry for many years," said Carlotta Mast, senior vice president and market leader for New Hope Network.
Newtopia Now, offering curated matchmaking and new product discovery opportunities, will be hosted in various cities across the country in the years ahead.
"The needs of the industry are changing — and the experience we provide our community must adapt to meet those needs," Ms. Mast said. "It's with a spirit of innovation that we announce the next era of the New Hope Network journey: Newtopia Now, which invites passionate co-creators from across the industry to join us in building a more responsible, prosperous and regenerative world."