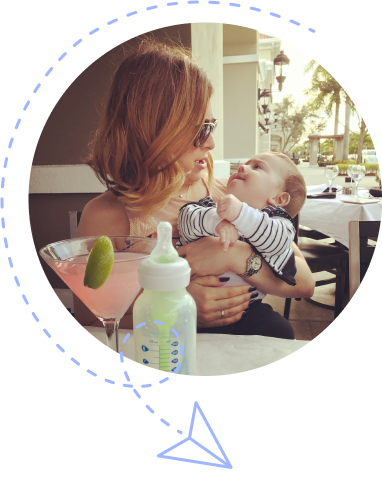 Founder Erica Bethe Levin's life is driven by her three loves: family, friends and food (some of the best "F" words out there!). A self-described "Jewtalian," she's thrilled by the amount of meatballs, matzoh balls, lasagna, kugel and veal parmigiana she gets to eat (although recognizes that the play "My Mother's Italian, My Father's Jewish, and I'm in Therapy" really sums up her life).

She loves honoring traditions from all sides of her family through globally-inspired recipes that remind her of the comfort and joy of home. Her two "Irish Jewtalians," two- and five-years-old, love it as well.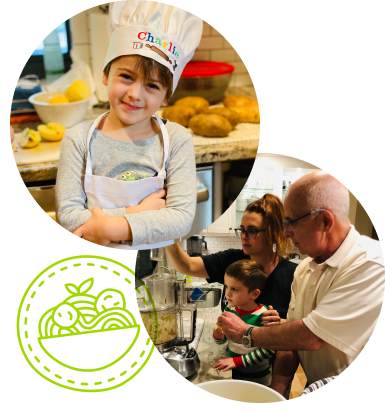 Since becoming a mom, Erica has made food and culture a cherished priority. Nothing brings her more joy than being in the kitchen, cooking together with three generations. The kiddos measure out ingredients, crack eggs and get flour in their hair while their dad or grandparents help stir, whip and bake. Erica and her son make Challah bread every Friday; her daughter helps her make French toast with it the next day. So many adventures they have as a family start with a new ingredient or flavor.
Like many new parents, Erica took a cautious approach to introducing her firstborn, Charlie, to the spicy, globally-inspired food she loves. She opted instead for healthy fruits and vegetables, some meats and smoothies - all single ingredients and all very one-note. Not surprisingly, he became a picky eater.

Then daughter Neve arrived and Erica – eager for her kids to love, respect and embrace the flavors of the world – introduced her little foodie to every spice, flavor and ingredient she could (at six-months-old, her daughter's first meal was coconut shrimp curry). What a difference! Neve devoured it all, and two years later, is still an adventurous eater.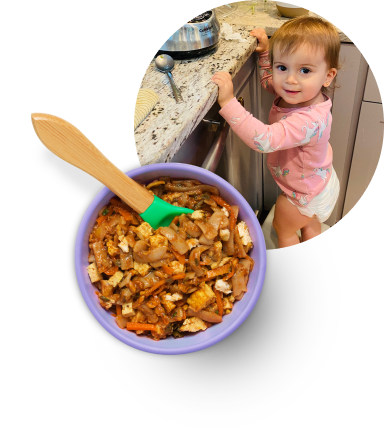 Erica went online and to grocery stores to see if there was any baby food out there reflective of Neve's palate: no curry, no pad Thai, no masala, no peanut soup, no chili...nothing! And given a global pandemic, there was no hope of traveling. So she decided to bring the world and the cultures within it to her babies...through food! She got to work and launched Globowl, an internationally-influenced baby and toddler food company, inspiring the foodies of tomorrow.

Erica wants all our kids to develop a curiosity for the planet, and the people who inhabit it, along with a lifelong love and appreciation of food, adventure and interconnection. Join Erica and Globowl as we build a more inclusive, welcoming world through delicious, nutritious and exciting meals…one baby foodie at a time.
I hope your family loves Globowl as much as mine does.

Mangia and l'chaim!

Erica Bethe Levin

Founder & CEO of Globowl